How du our new feature work?
At the end of every event, we will compare the new collections or people and horses with your entries. Should we find a match you will be notified automatically by email.
This email contains a link generated individually for you which offers you a complete overview of the newly recorded pictures.
How to sign up for our "Photo-News"
First, choose "my account" in your main menu and then go to "my profile":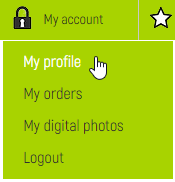 Scroll down to the end of the page. Here you will find the category "Inform me of new pictures" – Just tick this box.
Now you can simply add people or horses to your list through a search, and then click "safe".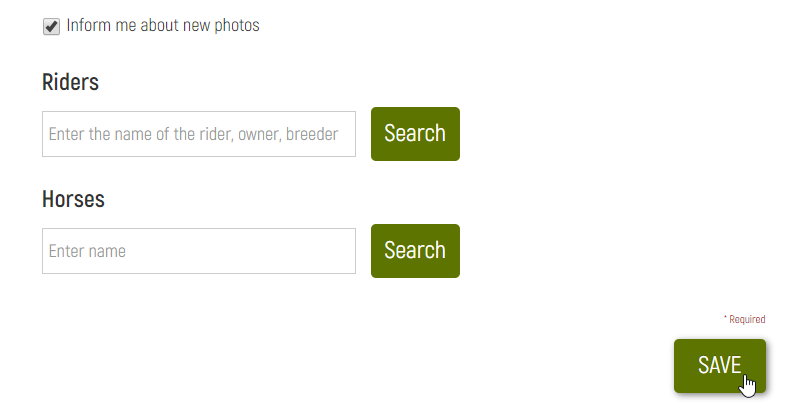 You will receive a confirmation email. Please click the link in the email, this will take you back to our website.
You have now successfully signed up for our photo-news.
Should you have any further questions or encounter a problem please send us a short email to: This email address is being protected from spambots. You need JavaScript enabled to view it.